Our success is due to a small team of dedicated professionals, headed up by proprietor David Wetherall, and manager and equestrian coach, Tracey Smale (BHSII Senior Coach, APC). We're passionate about horses, so we like nothing better than helping people to achieve a happy equine partnership.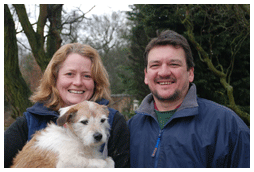 I've always loved horses and was lucky enough to have ponies while growing up in New Zealand. I got the taste for eventing at an early age and evented successfully to 3* level, winning the Young Rider's Eventing Championship. And so began my journey toward becoming a "good horsewoman". I sold my horse and left New Zealand to travel.
Twenty years on, I'm established in our lovely yard at Victoria Farm Stables, with my partner David Wetherall. With his commitment and support, I continue to achieve competitive and business success. We're proud of what we've created at Victoria Farm Stables - a real haven for horses and their humans.
My career highlights - those "pinch yourself moments" when you can't quite believe it's happening: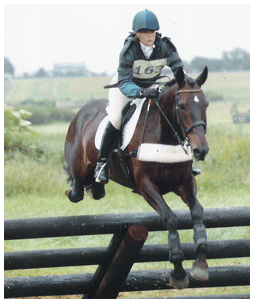 New Zealand Young Rider's Champion

Regional Dressage Championships
National Dressage Championships
Winter National Dressage Championships
British Intermediate Championships at
Gatcombe
Gatcombe CIC*** (double clear)
Barbury Castle CIC*** (double clear)
I believe you never stop learning with horses, so I'm always seeking to improve my skills and knowledge. Over the years, I've trained with some of the best riders in the world: Mark Phillips; Richard Waygood; Natalie Hobday; Corrine Bracken; Kevin McNab and Francis Whittington to name a few.
My passion for helping people to achieve their ultimate partnership with their horses has motivated me to develop Inspired Equitation. I want you to be excited about what horses can teach us!